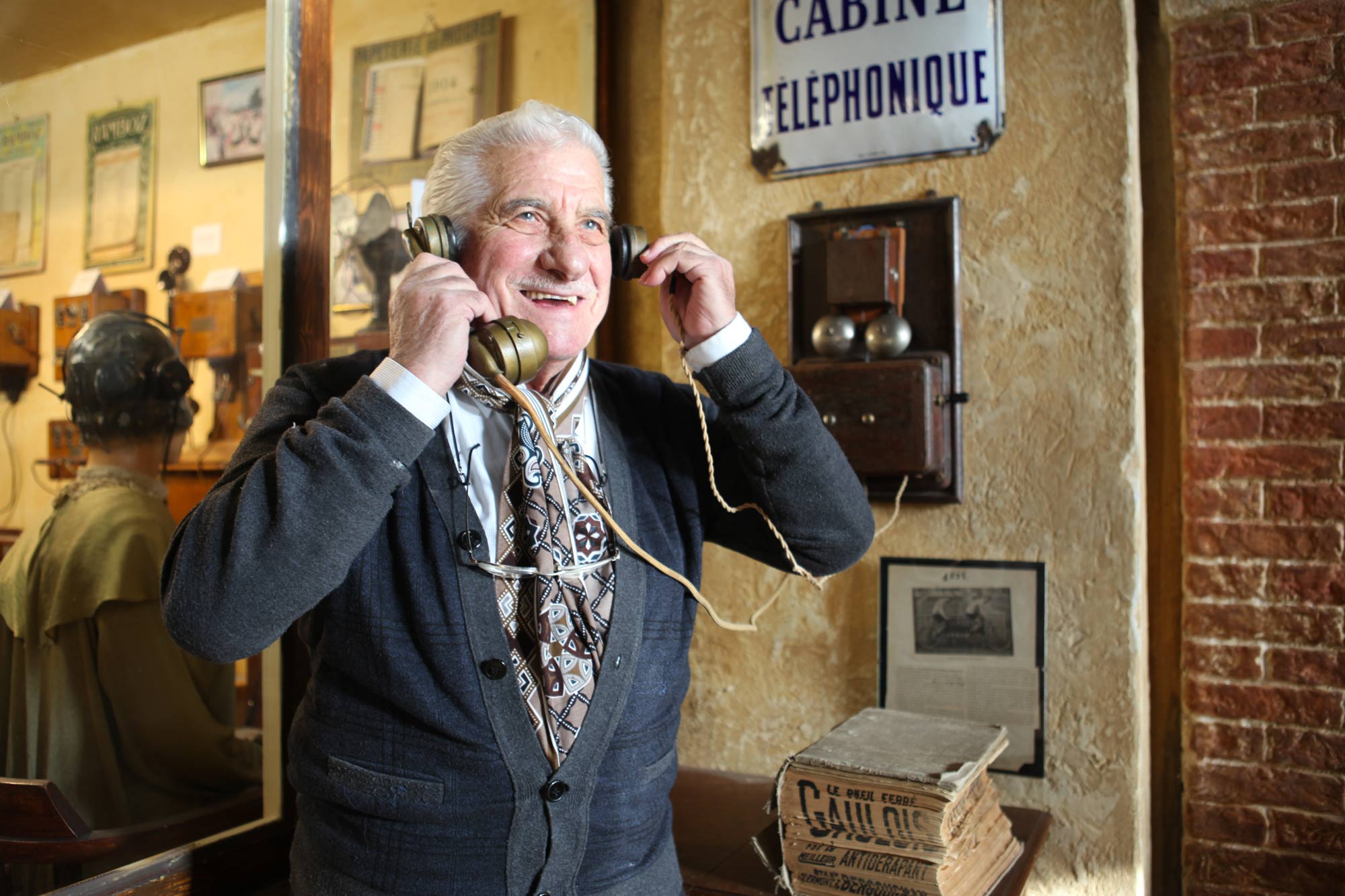 From a very young age I have been fascinated by the fabulous evolution of technical progress of this century of enlightenment in all areas. I have always dreamed of building a Museum, first for my own pleasure and then to share it with other passionate people.
Thanks to his unwavering passion for years, Gaston Baron, born in 1938 in Uzès, traveled throughout France looking for rare treasures from the 1850s to the 1960s: Cars, Horse-drawn carriages, Motorcycles, Trucks and Firefighting equipment, Bicycles, Agricultural machinery , Steam engines in operation, Tractors, Photo, Cinema, Television, Music, Old Trades, Household arts, Toys, Games, Merry-go-round subjects and many more….
Thus, Gaston Baron decided to set up his Museum in an old 18th century mill. It is an oil mill with a captivating mechanism and cog that is still in operation. Gaston began major restoration work, for many years he devoted all his time to it: no Sundays, no holidays!
The Museum 1900 opened its doors to the general public in 1981. Since that day, it kept on growing and adding more items to its collections. "It is absolutely essential to save our national heritage for future generations".
Today, at the dawn of his 82 years, he passes the torch to his son who continues his work. You can therefore see 50 years of work and passion to acquire and restore this exceptional heritage. Nearly two hours of visit for an intergenerational journey through time to discover nearly 3700 pieces of collections staged on several themes over the old streets of the museum!